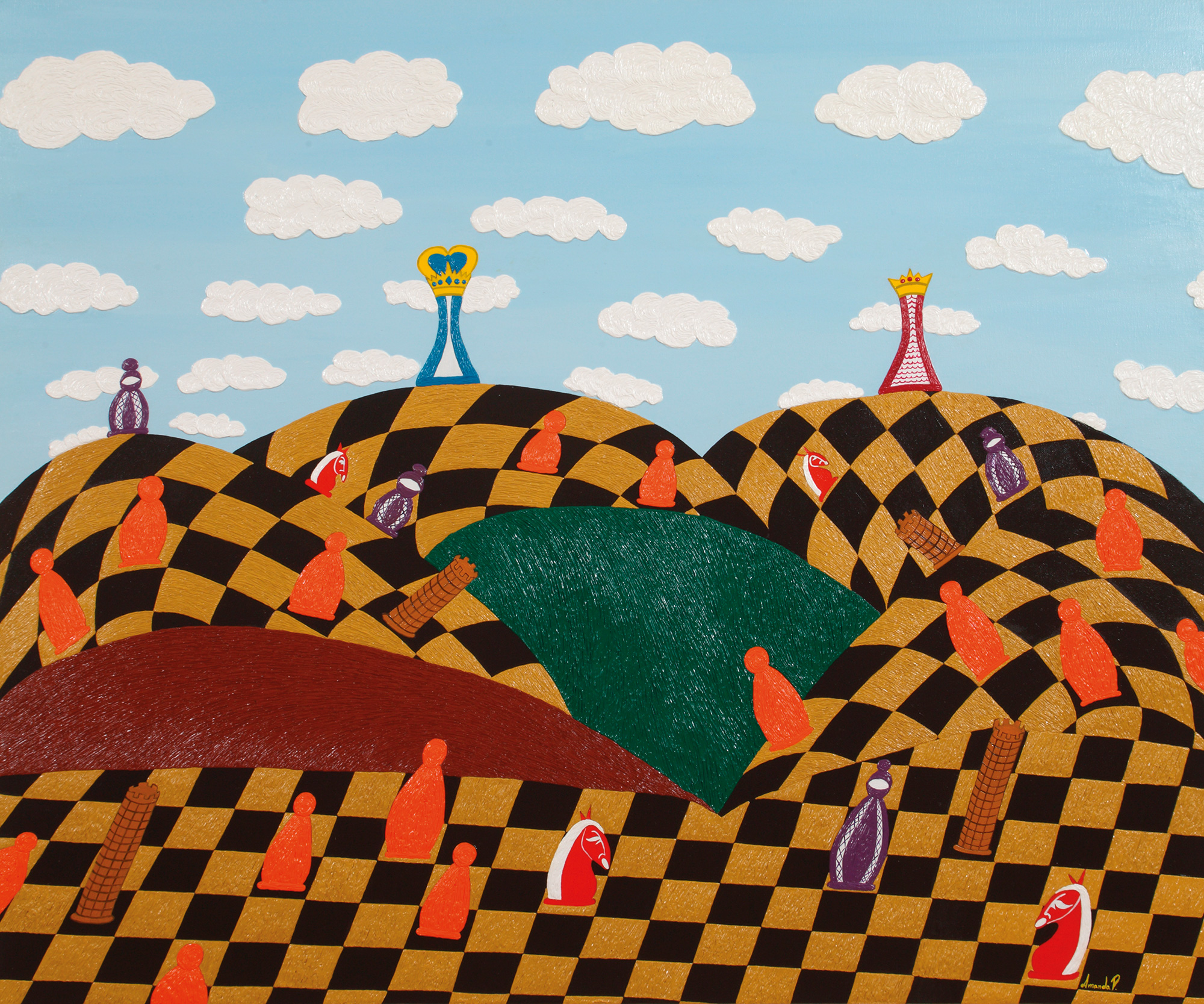 Subject
The Pieces
Details
Oil on canvas
100×120 cm
Available
Wooden Frame in Matt Golden Gilt American Cassette
REQUEST A QUOTE
Description
In this painting Amanda denounces, with her usual grace, the blindness and the iniquity of abuses perpetrated by humanity against the nature in the name of its hierarchies. Human beings are no longer represented conventionally but implode and become mere instruments, tools. Like element of a game of gods-chess, they are arranged randomly all over a chessboard-shaped plant, which is painted as a living entity in constant odds. The earth has been silenced and reduced to a mixture of barren, urban, infernal landscapes. Apparently the chessboard seems stable, but actually it's animated by subterranean forces and cries for help. In this whispering nature unfolds the today's liturgy, composed of human shadows, poor pieces.
At the top of the social pyramid we found the Kings and the Queens, which represent the authorities who make decisions but don't remember that growth should be environmentally sustainable and prevent the degradation of nature.
The men dance their miserable ballet in full view of the bishops, instead reinforced by ideals to which we should all be committed: ecological beliefs. Horses represent the instinctual dimension of human being who – if there is a smell of profit, is quite capable of every wickedness, from architectural abomination to contamination of nature. But lucky for us, monstrosity survives only a few, because is made with no historical sense, no artistic consciousness.