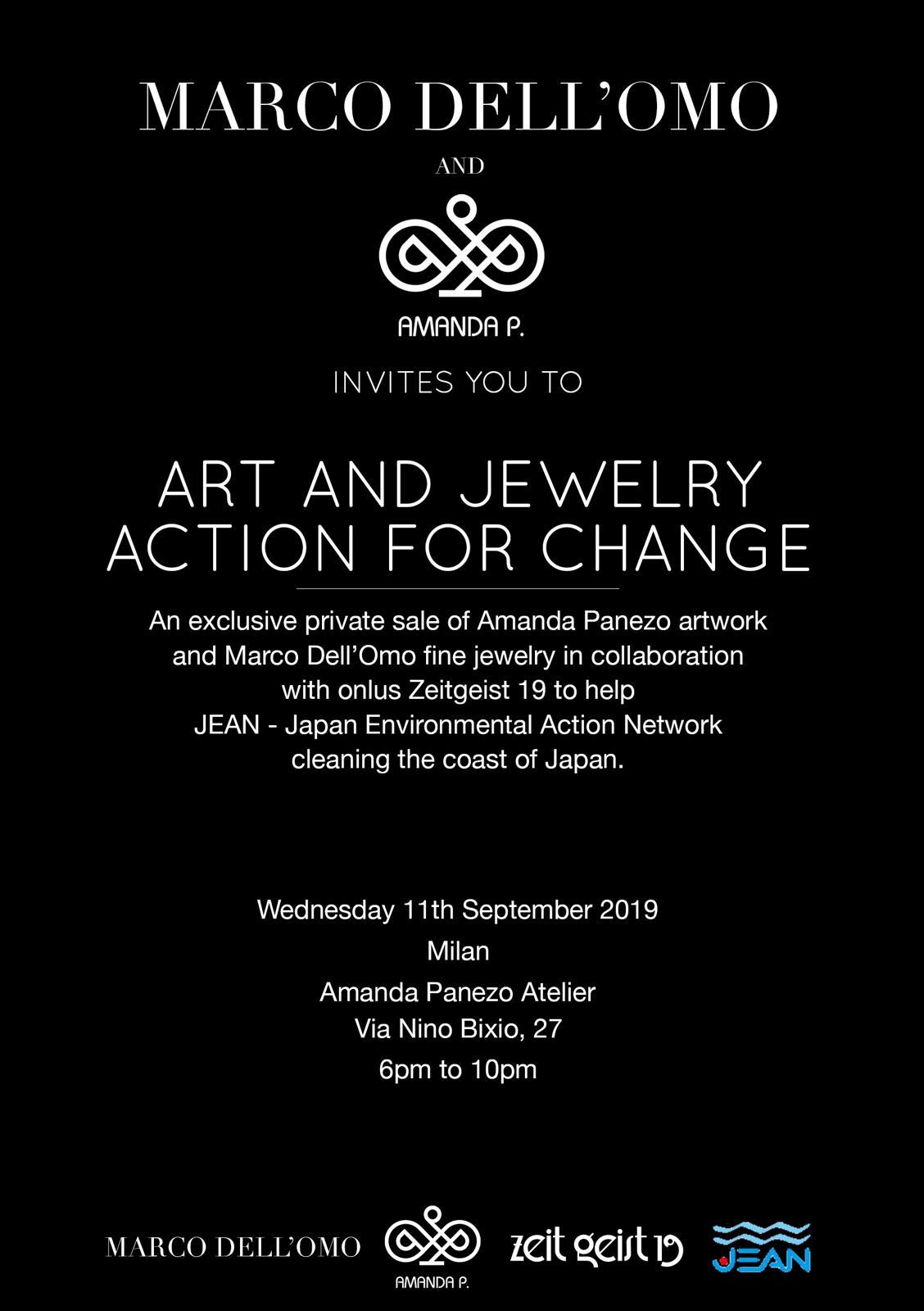 ZEITGEIST19 is proud to announce it's next event in collaboration with MARCO DELL'OMO, an inspired by nature, jewellery brand that embodies a pure and exquisite Italian craftsmanship; and Amanda Panezo, a Milan based artist whose work is seen as an antidote to social disharmony, offering its viewers an experience of "simplicity of seeing".
Art and Jewellery. Action for Change unites artistic and artisanal skills with humanitarian and planet conscious causes. Utilising recycled silver where possible, MARCO DELL'OMO is a great example of an ethical brand that offers sustainable jewellery product, creating elegance and beauty, yet being conscious of environmental impact. Amanda Panezo by deploying simplified and at times ironic PopArt-esque language in her vibrant work, deeply criticises social and gender inequality.
Having identified our common values, we join forces on September 11, to make a change!
ZG19, a non-profit cultural organisation functioning at the intersection of art and sustainability, chose JEAN – Japan Environmental Action Network, to be our leading charity cause for this event, with 10 percent of the overall sale to be donated for coastal clean up activities on the Japanese archipelago. It has been established that the seas around Japan contain 27 times more microplastic than the world's average level, therefore we aim to contribute to the conservation of marine environment that is a common asset of humanity!
Join us for the private sale to support the good cause and enjoy the inseparable ensemble of aesthetics and creativity.